Just off I-95 en route North to Portland, Maine is the often overlooked beer community of Portsmouth, NH. Portsmouth is an arts, food, and beer soaked port town that hosts a diverse array of craft breweries. Now on a little country road coming into Portsmouth, through the town of North Hampton, NH, lies a stunning property- Hobbs Farm. With a picturesque white barn, Silo peaking from the side, and a house attached- at first glance you might not think it's more than pure New Hampshire Nostalgia.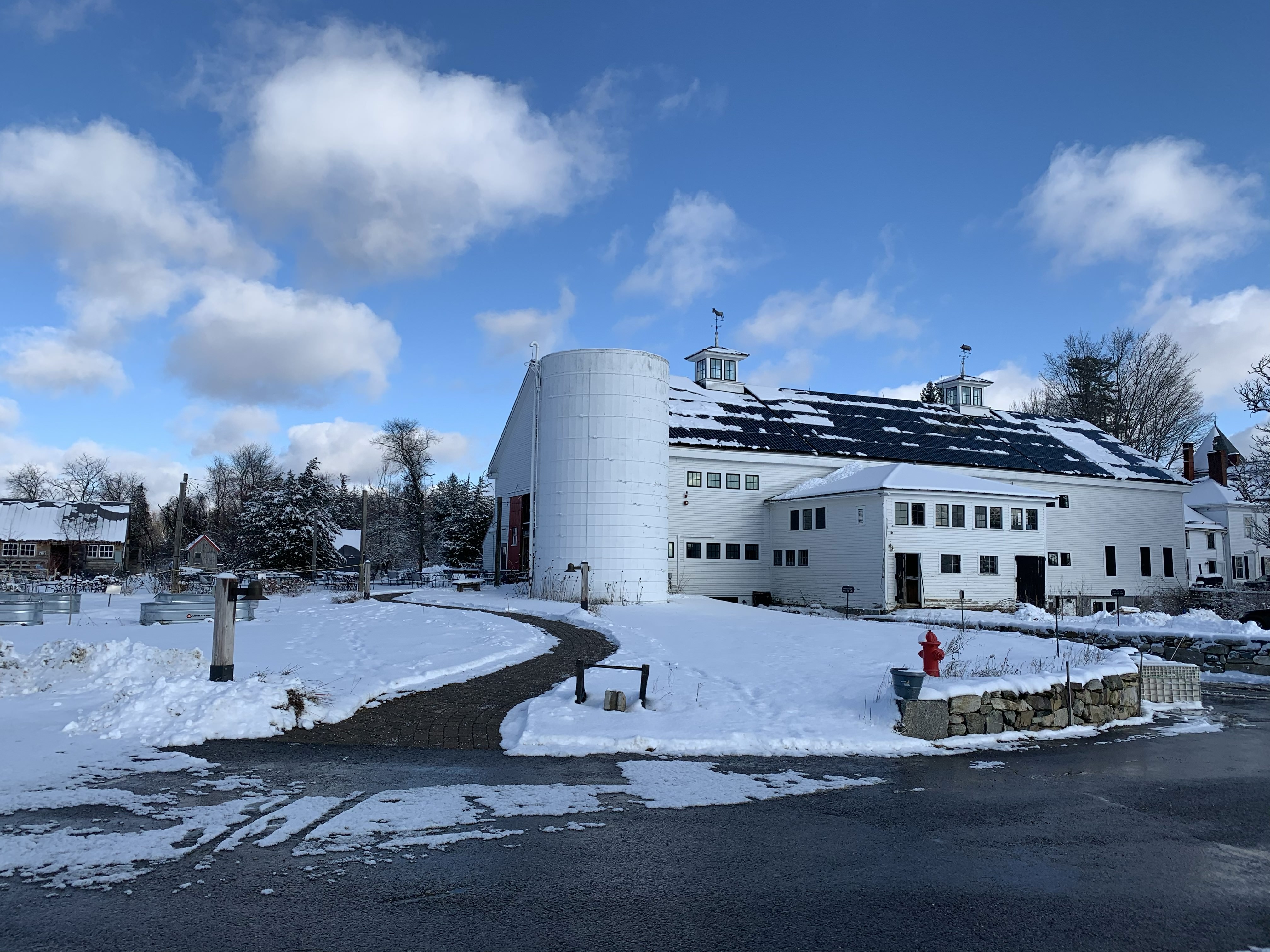 However, as you drive past and see cars packing the lot on a Saturday afternoon, and the sign- Throwback Brewery– comes into focus, you'll realize that this 1860s farm property is home to a brewery and restaurant open since July 2015. Operated by business partners Nicole Carrier and Annette Lee, this family friendly brewpub has had one mission since the days of operating out of a warehouse across the street on a 3 barrel system in 2011. That mission is to make beers sourced with ingredients from no further than 200 miles from their brewery. This is a true throwback to pre-prohibition era days where breweries sourced all raw ingredients locally & then processed them before brewing. Throwback to Annette and Nicole also serves the double purpose meaning of "throwing a beer back with friends and family", to which they have strived to make their brewpub a community oriented space since its' opening.
My first experience with Throwback came as an operator of my tour company- Pints of Portsmouth Brew Tours which I ran from 2015-2018. I strived to connect people with small breweries that I found a unique story attached to, and Throwback fit that bill perfectly. Two women running a brewery (Annette, overseeing the brewing operations & Nicole handling marketing, among loads of other things) striving to source all local ingredients, operating in an 1860s farm? Sounded like one fantastic story that I felt others could connect with. It helped that their beers were also phenomenal. The owners had developed an ethos and beer program that incorporated lots of tongue in cheek names and approachable beers. From a Kettle Sour called Cheek Squeezer, to a Double IPA named Donkey Hote, they have something for every palate.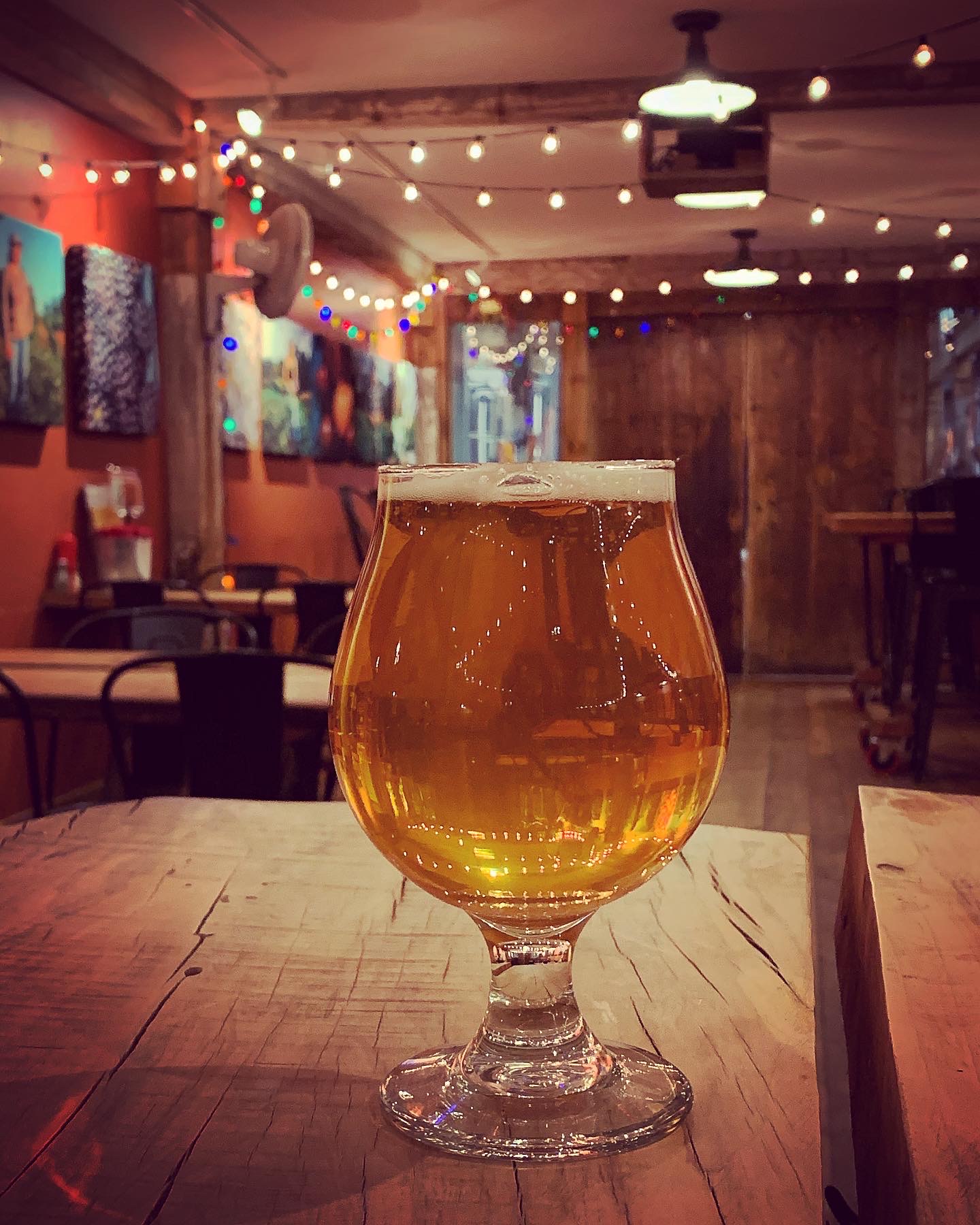 Not only is Throwback a brewery but now, almost 5 years into operation at their current site, they've been steadily ramping up the farming on their property. They have goats (affectionately named after the Golden Girls), chickens, & pigs all being raised, vegetables & herbs blossoming as seasons dictate, and even their own hop farm. They even once had a donkey named Jericho, who was the inspiration behind "Donkey Hote" double IPA, who is sadly no longer with the Throwback family, but was beloved by staff and patrons alike. Their kitchen is run by chef Carrie Dahlgren, formerly of the Black Trumpet Bistro, a fine dining restaurant in Portsmouth. She pumps out one of the most amazing burgers I've had to date, rice bowls, always fresh daily specials, and even cheese boards that are served on slate boards that were once part of the farmhouses' roofing…talk about farm to table! And the cookies, ohhh, the cookies. Don't even get me started. Okay…well let's just say they're made with Belgian chocolate and even incorporate spent grain from the brewing process right into the recipe. Throwback truly brings everything on property full circle.
I love this spot, as you might be getting from my waxing poetic, and if I could teleport to New Hampshire I'd be wanting to #DrinkTheStory of their amazing brewery as much as possible during this time to support them. Right now they are open for take out food and to go beers, and they're even doing home delivery within a 6 mile radius. You can find out more specifics on the section of website dedicated to take out orders- Throwback Brewery. Nicole & Annette are wonderful people who have created a community hub that all are welcome to, and they have become great friends of mine. If you're able to swing by during their open hours, I urge you to.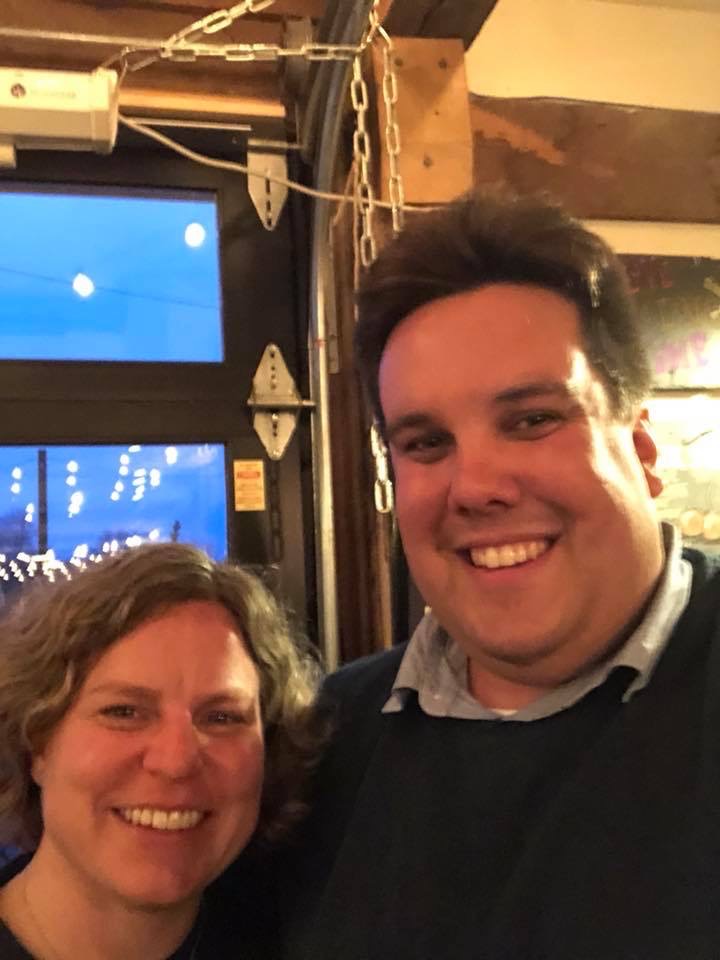 ---
Since launching #DrinkTheStory just over a week ago, so many great stories and positive messages have come out. Bloggers & beer friends have banded together on a Facebook group and I want to make sure to highlight stories that have emerged. Linked below are posts that I encourage you to read. There's also a fantastic campaign going from an organization Drink Local Think Global that has emerged as a craft brewery employee assistance relief campaign.
My friends April & Ken over at Living a Stout Life are amazing people and have posted many articles highlighting the craft beer community & ways everyone can help to donate if able & otherwise support our beloved craft breweries.
Paige of Alcohol By Volume posted a great read on Schell's Brewery for her first #DrinkTheStory post, and has another one debuting soon on her blog.
There are truly so many wonderful things coming from bringing beer people together, and some great discussions on our Facebook group, which you can join here, Keep the #DrinkTheStory love alive, & don't forget to support local as you can.
Cheers!
The Craft Beer Concierge