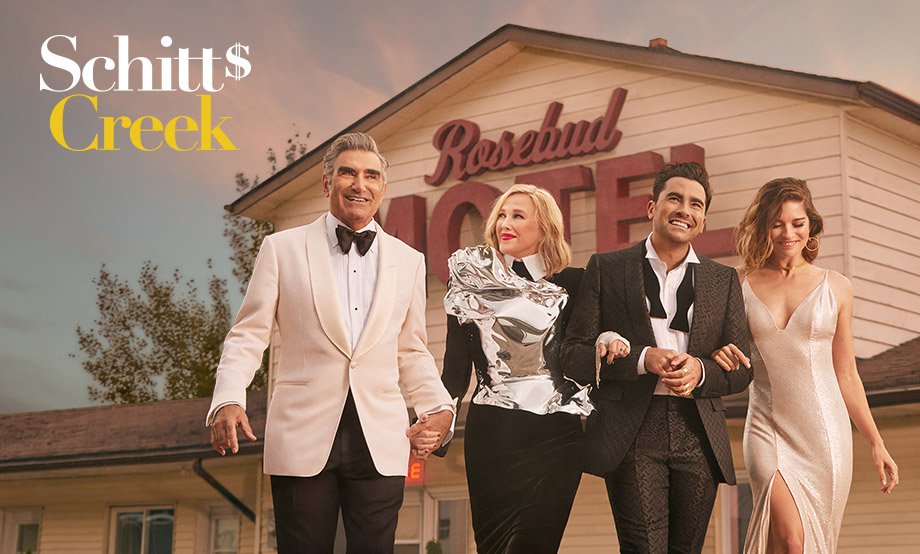 Today, a show ends after six blissful, hilarious seasons. That's the story of the Rose family uprooted from their uber comfortable lifestyle among socialites, now bankrupt & forced to live in a town they once purchased as a joke, that of Schitt's Creek. Over the past six seasons, "Schitt's Creek" has been an absolute pleasure to watch. Sometimes I wish the episodes were hour long, & then sometimes I realize the 20ish chock full moments are probably just the perfect amount. Often times I'd find myself anticipating that Tuesday night showing with a beer in hand, eager to see what fish out of water situations the Rose family got themselves in this time.
A friend of mine, another avid "Creek" fan, got me thinking- If the characters' in Schitt's Creek were beers, what beers would they be? What kind of personalities are present in not only each main character, but could also be said about beers. So I present to you, a pairing of the main cast of Schitt's Creek with an appropriate beer that could easily represent them.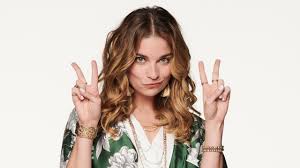 Alexis Rose- Alexis Rose is a Saison, through and through. Alexis' character, I believe, goes through the most growth in the six seasons. She changes from the girl who cruised around with celebrity friends to realizing she's outgrown those friends and their false pretenses. She's matured over her days in Schitt's Creek, but remains elegant & effervescent. Although she might not know truly where she belongs, she keeps an open mind, as apparent by her choices in later seasons.
Saison is a beer style similarly elegant & effervescent like Alexis. High in carbonation and better in a bottle that's been matured or "bottle condition", this beer too evolves over time to give off more mature characteristics from the yeast profile. It's a versatile beer that could end up anywhere from the Thanksgiving dinner table to a 70 degree day on the beach. A perfect match!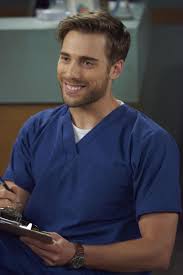 Ted Mulligan- Ted is the veterinarian who Alexis fell in love with, but not without their ups, downs, and miscommunications and separations. He's the soft spoken, dad joke telling beau who is the perfect small town foil to big city living Alexis. He has a huge heart, and will always be there when you need him. His career took him to studying far away & caused a huge shift in him and Alexis' relationship, but he always made the effort to let her know he's still there
Ted to me is the sturdy Pilsner. A pilsner may be in the background, not the first beer you'd reach for, but it'll always be there when you need it. A low alcohol, low fuss type of beer that is perfect for any occasion. Pilsners are often great "dad beers" & Ted was known to make an abundance of dad jokes, making this pairing perfect for each other.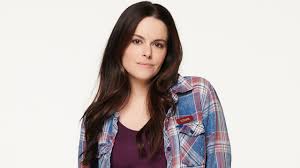 Stevie Budd- Stevie's the straightforward, no nonsense face of the later named "RoseBud" motel that she and Johnny spearhead. Stevie personifies Schitt's Creek & has grown up there, but perhaps outgrown it, striving for better & bigger things. She dresses plain but also knows how to show up & be all in for an occasion when needed. Playing Sally Bowles over a series of episodes she does her best growing up while in a costume, playing a character that may really just be an onstage version of what and who she strives to be.
Stevie is the perfect embodiment of the American Light Lager, I mean, "Bud" is in her name. There's a scene early in season one where she hands David a beer at a townie bonfire and he asks "well, what is it?" and she replies "beer". Simple and straightforward as that. An American Light Lager doesn't really stray from what they are. Four ingredients, plain, simple, and not always for everyone. They do have their time & place though, showing up for occasions such as celebrations and sporting events, just as Stevie knew to show up just when you needed her.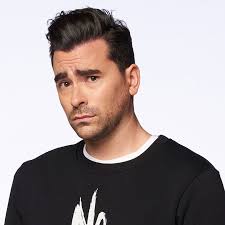 David Rose- David is introduced to viewers as the brooding, aloof son of the Roses' who never really has found his footing in any one place. His mood swings are frequent, but when he finds a purpose, through much waffling back and forth, he'll usually stick to his guns. He often shows strength in the least likely of moments that helps to overcome his attitude issues. Through the business that he & fiancé Patrick run, he's shown a willingness to dig in and belong to a community he once found very little common ground with.
That's why David is a Porter. Porters are an industrial style of beer that have evolved since the 18th century when they were first made. Porters are dark beers that have warming effects due to the coffee notes found from the dark malt used in the brewing process. Like David, a porter may seem dark, brooding, & mysterious at times, but in the end, you'll warm right up to it. A porter can have smoky qualities, chocolate notes, & in more recent days, even pastries added to it. It's a beer that has grown up over the years & now stands firm as a style that has deep roots, but is open to interpretation.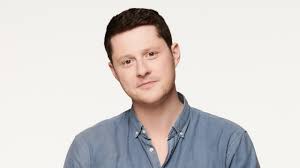 Patrick Brewer- Patrick is introduced to us in Season 3 and in the 4th season he and David are in a relationship, even if it may be off to a rocky, uncertain start. He is the complete calm to David's storm. Level headed, passionate, & somewhat stoic, he's able to weather any storms David creates even if there is innate frustration. Although he may not wear his heart & emotions on his sleeve, like a David Rose, Patrick finds ways to make small gestures seem big. Monthly anniversary gifts, a scene stopping serenade of David at an open mic night, Patrick shows that he truly cares.
If Patrick is truly the yin to David's yang, and David is a dark beer, this means Patrick must be a light beer. Patrick & a German Helles lager make perfect sense as a pairing. Not only does "helles" literally mean "light" in German, it's a sturdy, every day beer just as Patrick is a sturdy, every day force in David's life. A Helles is made up of a sturdy malt backbone, & Patrick often has to exert his logicality, or his back bone, in a fair amount of situations during the course of the shows' run. Helles Lagers run easy drinking, typically 4.5% alcohol and Patrick is about as low key as they come.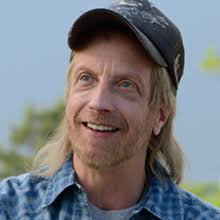 Roland Schitt- Oh, Roland. The mayor and genealogical namesake of the town that the Rose family finds themselves in is quite a character. A heart of gold & frequently misunderstood, but that's mostly because he shows up in places he doesn't always belong. He's a man who's very bold, brash, and usually getting in the middle of something. Roland is also deeply affectionate (sometimes overly so), and also loyal.
Roland is the Sour beer through and through. Like Roland, sour beers can be very good in small doses. They are polarizing & assertive, and depending on who you ask in the beer world right now, sour beers rule as the "mayor" of the beer landscape. They have come on the scene strong in the last 3-4 years and are an innovative style that can have many different facets to them.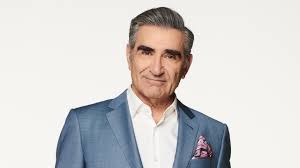 Johnny Rose- Johnny happily plays off the other characters with louder, assertive personalities in the show & while he has his quirks himself, is a steady shoulder for people to cry on as tensions arise. The fallen video store mogul has to reinvent himself & his ways of thinking in surroundings he's not familiar with. He is the father, husband, and business owner who whether he realizes it or not gives pretty darn good advice, even if he wasn't meaning to.
Johnny Rose to me is the Stout of the beer family. Stouts are a beer that are well rounded & get a little better or "wiser" with age. They may confuse you at first- is this a porter? is there coffee in here? but in the end you'll take comfort in the warmth a stout on a cold night can bring you. It may not be as flashy as the bigger & bolder in personality Imperial Stout, but sometimes, that's just okay. Like Johnny, stouts have reinvented themselves in the last few years with adjuncts galore to include fruits, coffee, and even pastries in them to keep relevant.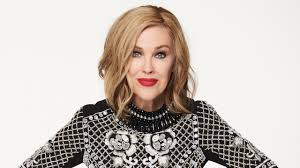 Moira Rose– Last, but most certainly not least, and the character I had the most fun with is that of marvelous Moira Rose. Played by the great Catherine O'Hara, Moira is just wacky, emotional, flamboyant, & fun all throughout the show. With her ever changing wigs and eloquent, elongated vocabulary, you never know quite what you're going to get. But that's what keeps her wonderful, her unpredictability & also through all the turmoil you can see that she truly has a glass half full attitude, except when she's curled up in a closet crying at the end of season 5 (a personal favorite Moira Moment of mine).
Through much deliberation, I came to the conclusion that Moira can't be just one beer style. No, she doesn't fit into any one neat category. Which is why Moira is the mixed six pack of beer you might go and sort out for yourself at your local store. Moira might be the beer from Evil Twin brewing with the tongue in cheek, way too long for the label name like "I Always Look Forward to My Daily Commute on I-95″. Perhaps one day Moira is the brand new Triple Dry Hopped Hazy IPA that has so many complex flavors, aromas, and hop varieties it's just like her changing a wig 5 times in an episode. Moira could be part Porter, part Stout, and part Saison- made up of some of everything around her, including a little bit Alexis. Moira doesn't fit neatly into any one style, and when you're mixing & matching a variety pack of beer, she could easily be any one of them.
I truly hope you enjoyed reading this fun exercise in pairing beers with some of the most memorable, lovable TV characters I've watched in recent memory. May you decide to open up one of these beer styles as you make your way through the rest of the series, or tonight's final episode, if you'd like specific recommendations for beers, please send me a note!
Cheers,
The Craft Beer Concierge