During this #DrinkTheStory Campaign length I've really tried to dig in and think about those breweries that have truly meant something to me. I've been fortunate enough to experience living in different places over the last eight years, and starting over somewhere new can be exciting, but also daunting and lonely. I moved to San Diego in May of 2018, and upon arriving everyone said "Go to North Park. That's the neighborhood where everything's happening". Little did I know, within about 1 1/2 miles, there were 8-10 breweries & taprooms on a two street stretch. What a score!
Little did I know, the very first brewery I stepped foot inside during my inaugural wander through North Park, North Park Beer Company , would end up being my go to spot for the remained of my year and a half in San Diego. I thought, well, if a brewery is named after the neighborhood it's in, it must be somewhere that is a welcoming & go-to spot for people- as good a place as any to start my beer exploring! The other aspect of North Park Beer Co I admired, and still do, was its diverse tap list. There were lagers, a few Belgian beers, IPAs, Stouts, an amber Ale- wow! Through 15-20 listings on their board, there was surely something for everyone. The final aspect of this becoming my regular spot, and something that cannot be ignored in an experiential business these days, were the staff. They made this brewery.
Throughout the weeks of coming into North Park Beer Company at mostly quieter, off times, I got to know the faces behind the bar, and they got to know me. We'd have conversations & joke around, and if I was in an indecisive beer mood (which happens frequently) they would always have a suggestion on hand. From Drea, to "the Carly's", to Matty, and all the beertenders in between I always felt welcomed into the brewery whether it was 4 PM on a Tuesday, or coming in for a last call nightcap at 10 PM on a busy Saturday night. This speaks volumes to the brewery, ownership, & their mission. To hire staff that fit into the culture being created is crucial, almost as crucial if not equal to having fantastically made beers with a diverse line up.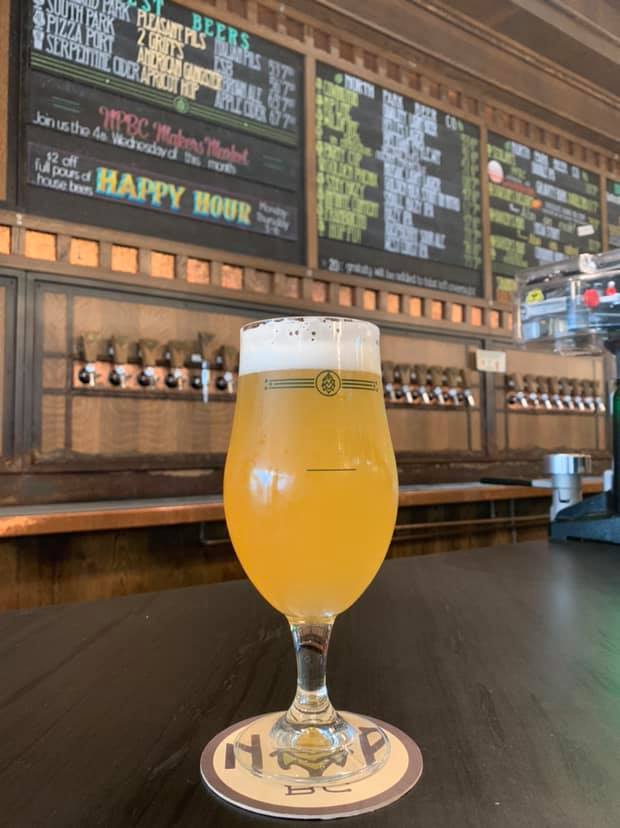 I instantly felt connected to North Park Beer Company through other ways, too. About a month into living in San Diego, I won tickets to their beer dinner where I got to enjoy beers & food paired expertly together, and also get to meet their Sales Manager Darin, and owner, Kelsey. This helped pave the way for when I volunteered at local beer festivals, I would be asked to pour for North Park Beer Co, because I was an avid follower of the brand, and could talk about their beers with ease since I spent a good amount of time enjoying them. These types of dinners & events helped me feel more ingrained into a community that I had just started living in. I met one of my best friends, the ever entrepreneurial, hilarious, & kind Tanya at a networking event at the brewery. If I hadn't been there that night, my time in San Diego would not nearly have been as fun.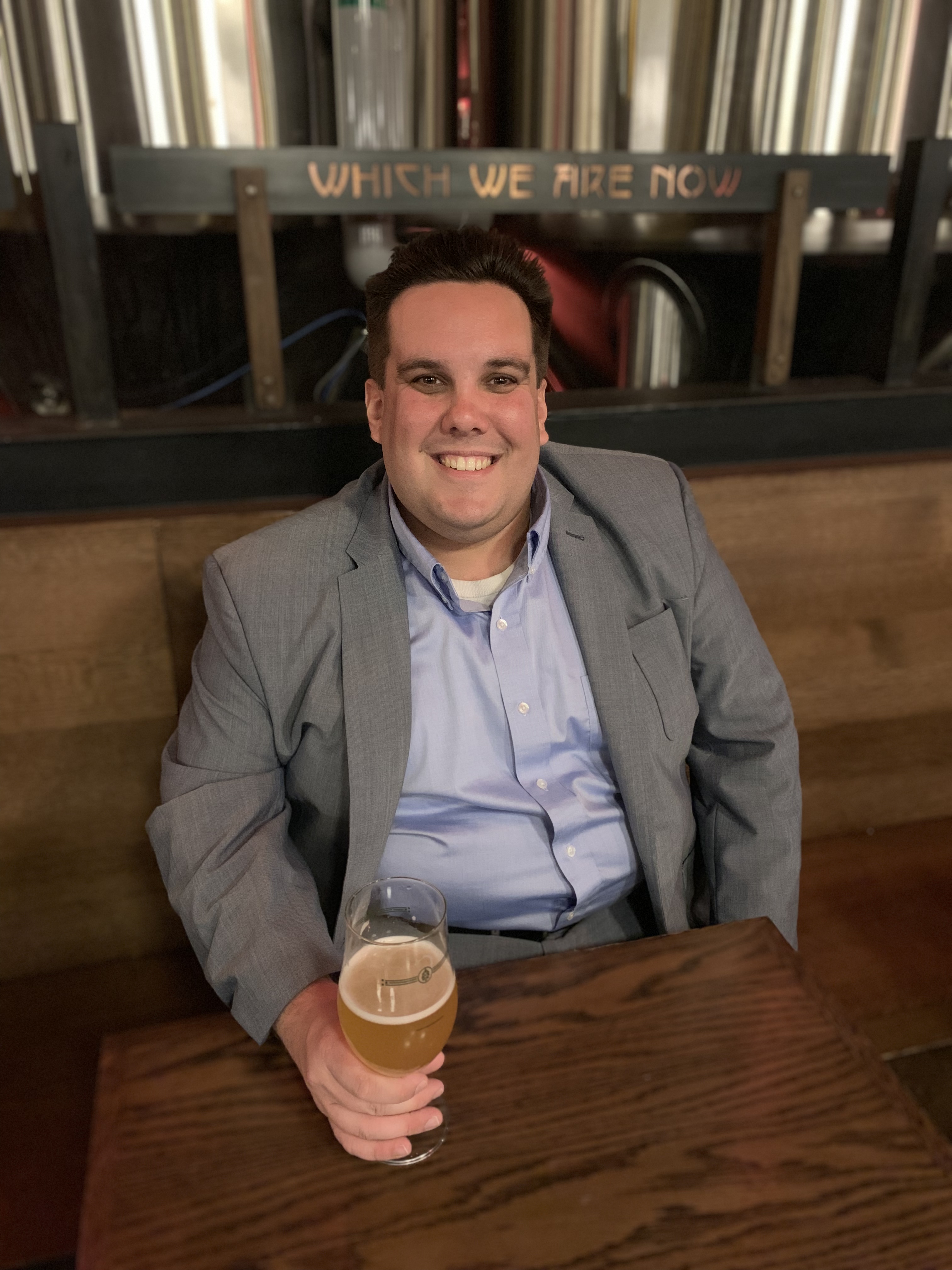 Now, North Park Beer Company needs our help. They're a crucial part of North Park's beer community and like all our other beloved breweries, have had to adapt to these changing times. They are currently offering not only pick up, but local delivery of their beers in Crowler, Growler, and Canned format. They're even delivering state wide, with no case limit, which I find fantastic. You can find out more information here about delivery. I placed an order a couple weeks back, had it within two days, and Darin- the Sales Manager, even included a personal note, which really touched me. It's a brewery that focuses on the personal connections at the same level as the beer that makes me want to go back and support. So, if you need beer, and want to get some delivered, consider giving North Park Beer Company a try.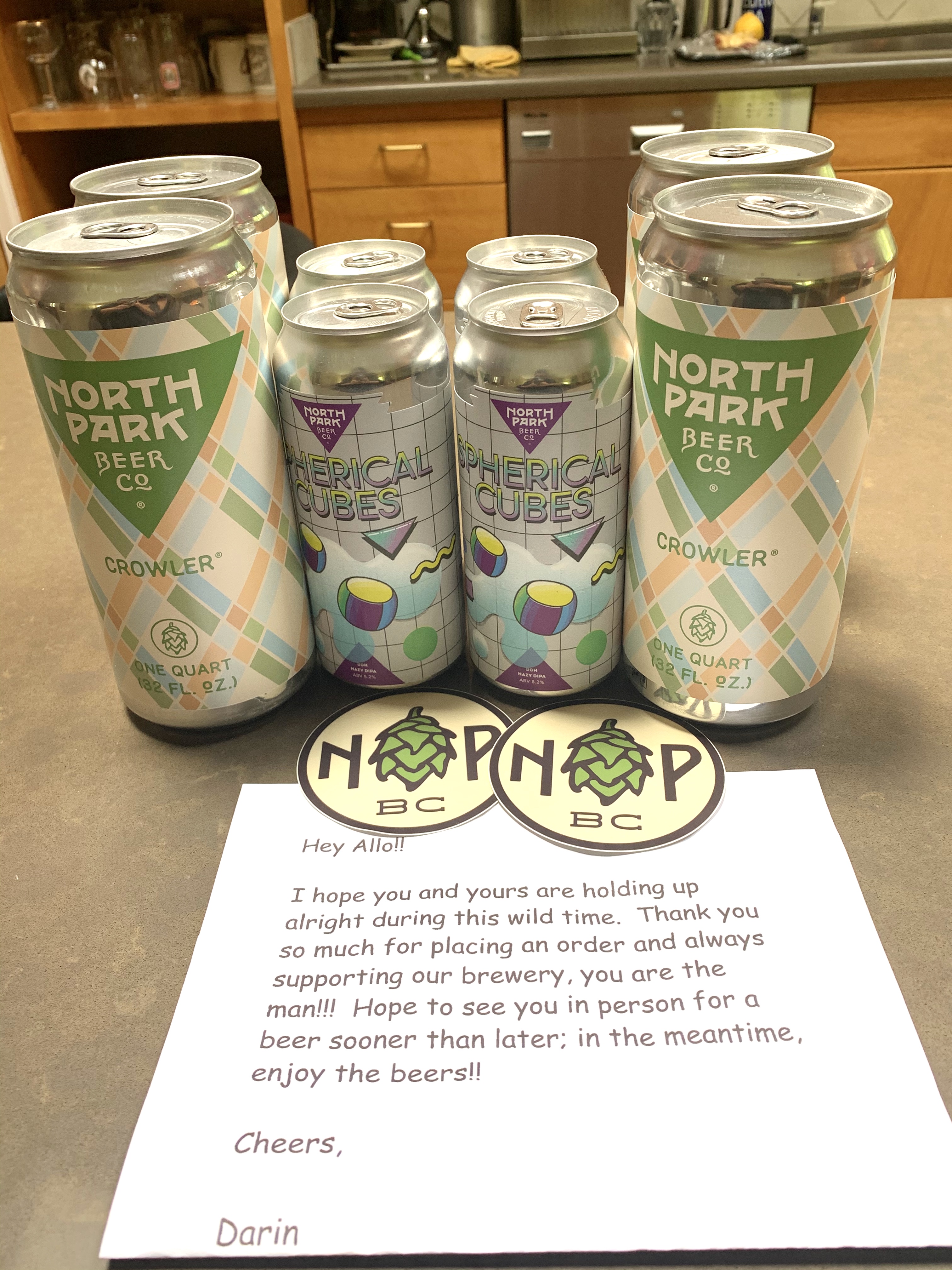 ---
Since launching #DrinkTheStory just over 3 weeks ago, so many great stories and positive messages have come out. Bloggers & beer friends have banded together on a Facebook group and I want to make sure to highlight stories that have emerged. Linked below are posts that I encourage you to read. There's also a fantastic campaign going from an organization Drink Local Think Global that has emerged as a craft brewery employee assistance relief campaign.
My friends April & Ken over at Living a Stout Life are amazing people and have posted many articles highlighting the craft beer community & ways everyone can help to donate if able & otherwise support our beloved craft breweries. Here are their #DrinkTheStory posts
4 Small Town Breweries with Big Hearts
NanoBrewing Big Dreams in Boulder, CO
How to Help your favorite struggling Craft Breweries
Paige of Alcohol By Volume posted a great read on Schell's Brewery for her first #DrinkTheStory post, and recently wrote a feature on the women owned Urban Growler Brewing Co here.
There are truly so many wonderful things coming from bringing beer people together, and some great discussions on our Facebook group, which you can join here . In three weeks there are over 150 members with prizes being given weekly for #DrinkTheStory engagement.
Keep the #DrinkTheStory love alive, & don't forget to support local as you can.
Cheers!
The Craft Beer Concierge