Five days ago I got back from my first conference put on by Zephyr Conferences, this year's Beer Now 2019 conference for beer bloggers and influencers. Every year it's held in a different city meant to highlight a beer scene and brewer's guild, and this year's, the conference's 10th year, was held in Great Falls, Montana. I was super excited, but also nervous to head solo into a network of beer bloggers, some of which have been blogging for longer than the conference's ten years of existence.
The conference was two full days, with an excursion built in to Malteurop, one of the biggest malting facilities in the U.S. on the day I arrived, before the conference actually began. It was an informal, informational way to get a glimpse of just what sets Montana apart, and why they're so involved in the beer industry as a whole. Hearing from professionals who work at the facility, and getting a chance to meet others attending the conference was a nice ice breaker for me. Set in this gorgeous field, my first Montana beer was a wheat forward Hefeweizen from Lewis and Clark Brewing… I thought to myself, hay, why not?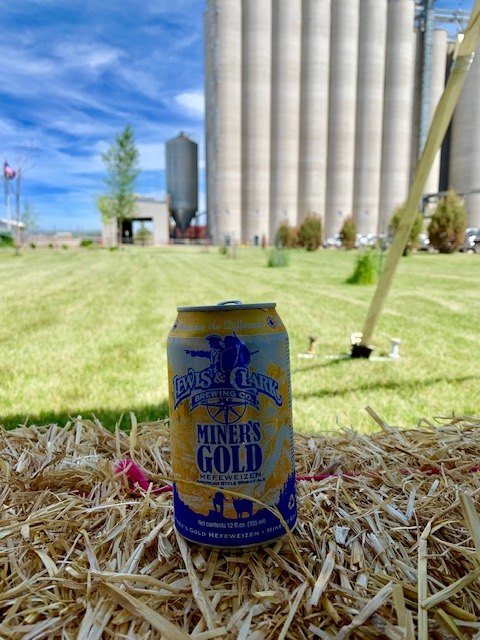 The Beer Now conference was a jam packed full two days, with this excursion only the tip of the iceberg. Here I will outline my top takeaways from the weekend in Great Falls, and I highly recommend this conference to anyone who has an eye towards or hand already in blogging in the beer community.
Top Takeaways from Beer Now 2019:
The Beer Blogger community is healthily represented by passionate people all over the country, and beyond. I met folks from New England, Chicago, Minnesota, and Canada. They all love what they do, whether it be blogging, podcasting, writing for national or local publications, or just being an ambassador of their local beer communities. They're energetic, hard working (and writing), passionate people who love to communicate their stances on beer (and take great photos, too)
Montana has a unique beer scene that is malt focused, as a product of their malt production facility and desire to set a standard as a producer of malt forward beers. The amount of Scotch Ales was truly unique to uncover, and I kept digging into brewers and reps that I met to see what, if anything, was the reason for all of the Scotch Ales. Even the IPAs I tried were more malt forward, and as I live in an IPA and hop heavy community such as San Diego, it was a welcome change.
Beer and Cheese Pairings reign supreme. We were very fortunate to be treated to two amazing pairings of beer and cheese, one from Chimay Belgian Ales and their cheese, the other from Cheeses of Europe paired with Montana local beers. Chimay brought three beers from their line up to pair with their house made cheese one day, and the next day we had a 6 course cheese and beer pairing. Who could complain?

My favorite pairings were the pairing of a Camembert alongside a Blackberry sour ale from Mighty MO (a Great Falls, Montana) Brewery, and a triple creme Brie with a fantastic chardonnay barrel aged Saison from Philipsburg Brewing Company
My final take away is that this conference is a fantastic way to network, hear from people who have immersed themselves and made a career out of writing for beer, and is a great chance to visit a new beer focused region that you may not have thought of going to before. There were panels with editors in chief and writers for online beer publications, the ability to hear from and talk to those involved in running the Brewers Association of America, and just meet some fantastic people who love to talk, write, and drink in the culture of beer. I look forward immensely to joining the 2020 conference, and am privileged to have been welcomed into this ongoing family of beer writers. Cheers!