We all have bucket lists. Travel bucket lists, food bucket lists, experiences to check off before a certain time of our life. As a #beergeek, I certainly have compiled a Beer & Brewery bucket list (say that five times fast) over the last few years. Upon moving to New England in 2013, I discovered the amazing beer that is Ommegang, from Cooperstown New York.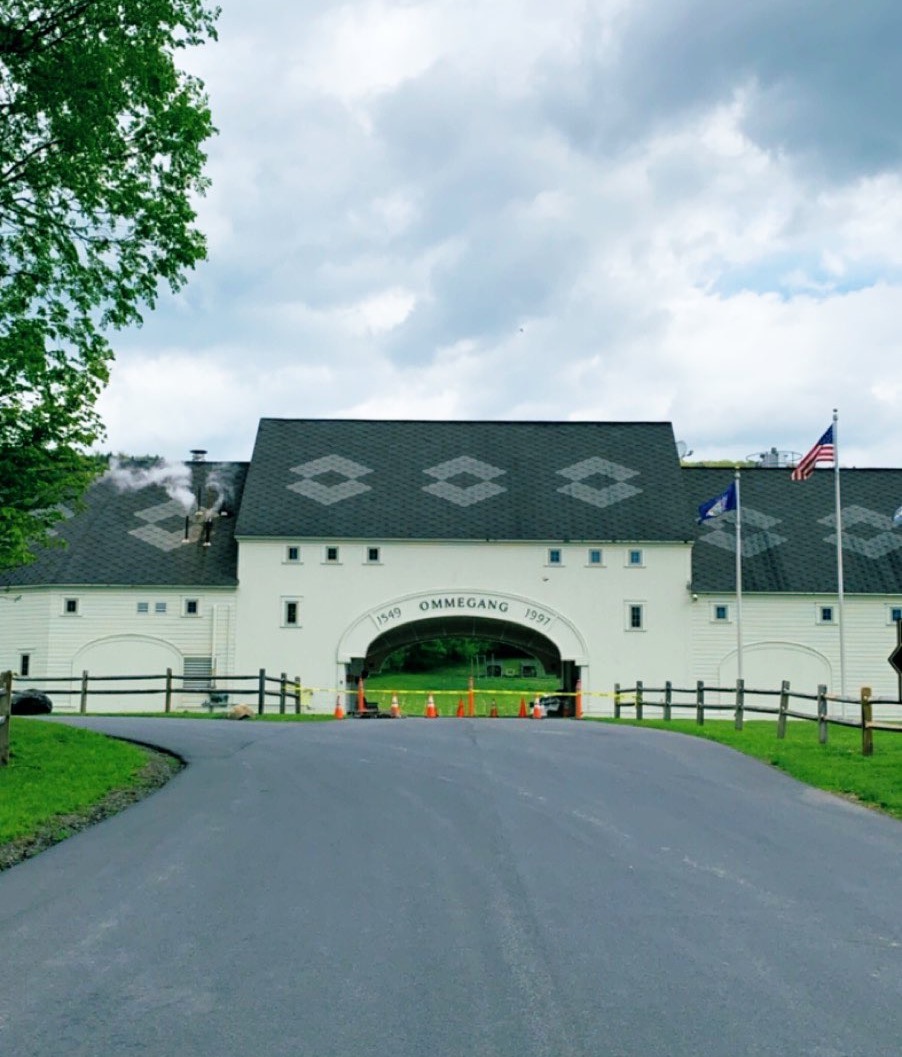 As a Belgian beer lover, Ommegang, which specializes and focuses on Belgian style ales was a brand I immediately fell in love with. I made it a point to get to their brewery sometime, and two weeks ago, I was able to make that happen. My dad and I embarked on a long week of Cooperstown, NY fun including the Baseball Hall of Fame, and two afternoons spent at Brewery Ommegang.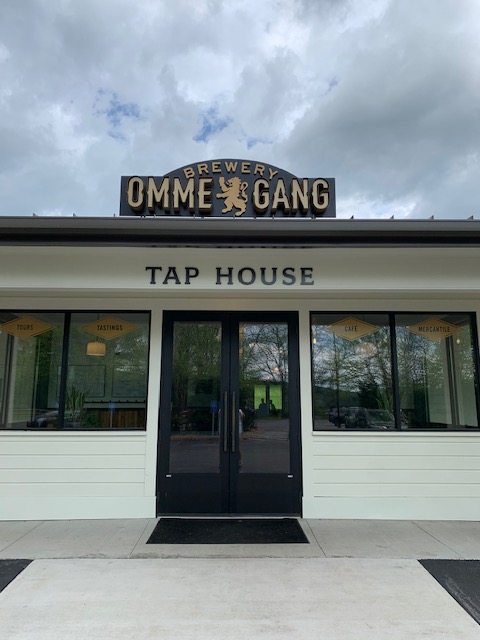 The Brewery is nestled in front of rolling hills on acres of land that plays host to a big festival once yearly, and multiple concerts over the summer. The Taphouse and Cafe was newly remodeled over winter, and is an incredibly inviting place to sit and drink some beer and enjoy food meant to perfectly pair with their diverse beer line up. I enjoyed how their menu was not overwhelming. They had five appetizers/share plates, about seven entrees, and one dessert. This meant it was focused, and nothing was on the menu without reason.
Naturally, you can't go to a brewery on your bucket list and not talk about the beer. Oh man, the beer. From their classic Hennepin Saison, to their Smoked Porter, to their new series of blended beer offerings, there truly wasn't a miss on the menu. We ordered two flights, one classic, and one special release. It was the best way to taste through their offerings and see what we may want to go back for. Also, one of the best dishes (and food and beer pairings I have had in a while), was their Belgian Meatballs. Made in a gravy with their Rosetta Kriek beer, the meatballs were steaming hot, juicy, and just perfect to enjoy alongside their smoked porter. Am I making you hungry, yet?
The first day I visited, I got a brewery tour after an amazing lunch, and was able to ask questions such as "Do you can condition your beers coming out in cans?" (Most of their beers, due to the Belgian yeast, are bottle conditioned), and also asking if they had any plans to make a lager…to which I heard "stay tuned". Seeing the brewhouse was really fascinating, and hearing about the history behind the brand and culture of Ommegang was great. The 2nd day, when I went back, I got to dive deeper into the beers I had as a flight and the weather cooperated enough to enjoy beers and scenic views of their property.
The staff at Ommegang was truly passionate, and loved to talk about the beer and their brand. I had a fantastic experience over my two days tasting and touring my way through the beers, food, and property at Ommegang. If anyone is looking for a beer vacation, I highly recommend coming here. There are four other breweries in the town of Cooperstown, and plenty more to explore in New York with not too far of a trek. I can't wait to come back here someday for their fireside concert series and sip on a Hennepin with the New York night swirling around me. What's on your Beer Bucket List?!