The turkey has been turned into leftovers, the Zoom calls have been exhausted, and now the attention turns towards a weekend of shopping in preparation for Christmas, just a few short weeks away.
We need no reminder how the COVID pandemic in 2020 has turned things upside-down in so many ways, and perhaps more so than ever it's crucial for us to do our part and shop, drink, and think local. The small businesses in each of our communities need our help to survive what will be a winter of uncertainty ahead.
I've gone ahead and compiled a list of a few easy ways you can help to support your local favorite places to shop, and drink, whether it's on Small Business Saturday, Small Brewery Sunday, Cyber Monday, or any of the days you shop these next few weeks.
A reminder that the Brewers' Association Sponsored Small Brewery Sunday is this Sunday, November 29th.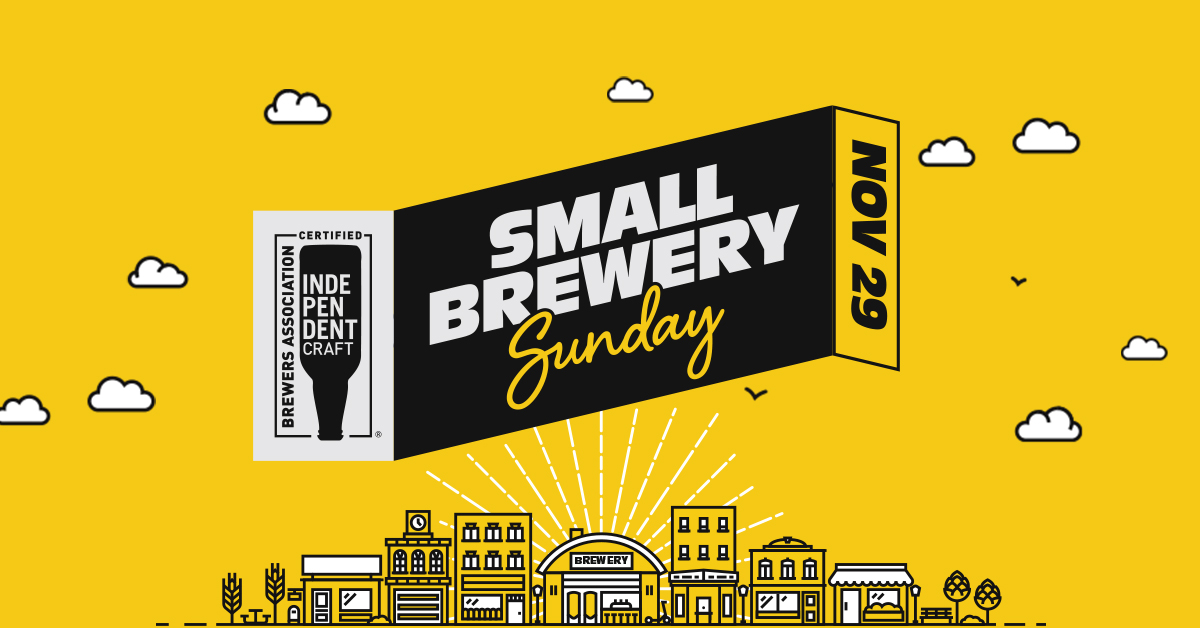 🍻🍻 Have a pint on a patio 🍻🍻
I know in Boston right now the weather is unusually mild for the last week of November. If you live somewhere where the winter months still stay mild, or you can bundle up in your favorite winter coat – go support your local brewery or beer bar by having a pint or two on their patio!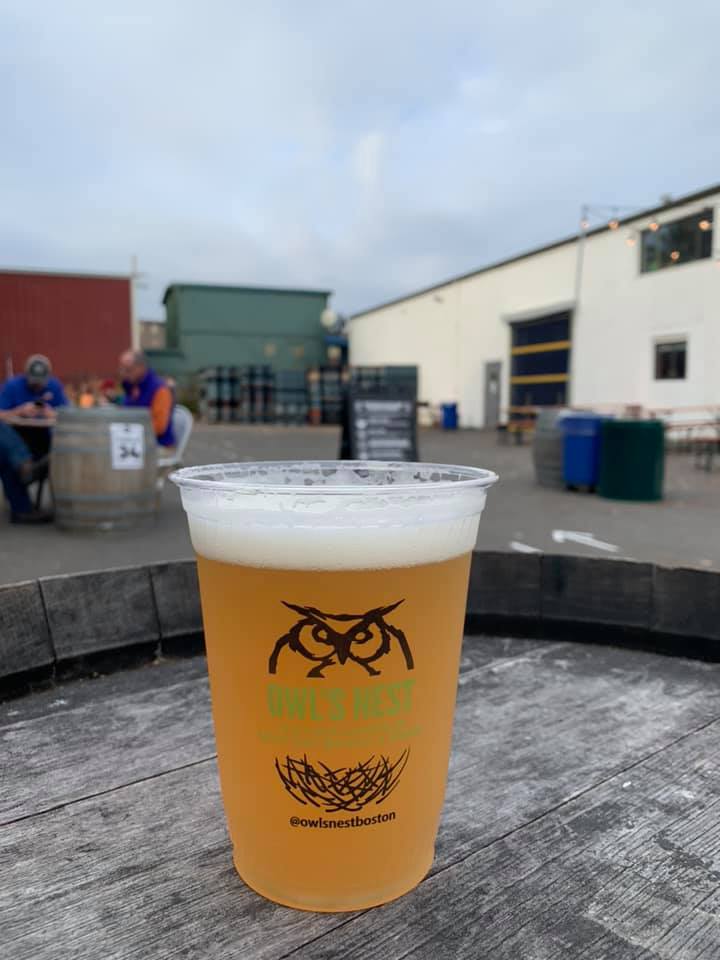 Seeing people come out to support and give the brewery a sense of liveliness and normalcy provides a huge boost to the taproom staff. All they want to do is serve you some delicious beer, after all! Maybe there's an Imperial Stout release for Black Friday, or a new dark lager that's perfectly crushable but still warming for these cold months. If you feel comfortable doing so, head out and have a beer.
🍻🍻 Order beer and/or merch for curbside pick up 🍻🍻
The Curbside pick up model seems here to stay as an effective way for thirsty customers to swing by and grab some favorite brews, often times without even needing to leave their cars. Breweries have adapted and set up web stores that make online ordering easy & efficient. If you're looking to gift someone brewery swag, the web stores also may offer an easy browsing experience of their sweatshirts, beer coozies, or other items that you might not be able to sort through as easily if you were at the brewery itself. I've noticed some places are starting to get pretty creative with merchandise too, offering things like brewery themed coloring pages, jigsaw puzzles, and other ways to engage their customer base.
🍻🍻 Purchase a Virtual Experience 🍻🍻
Whether you're looking to gift someone an evening of a virtual beer tasting, or you and your roommates or partner want to indulge in a beer dinner from the comforts of your couch, virtual experiences are now being offered from many breweries and bottle shops out there.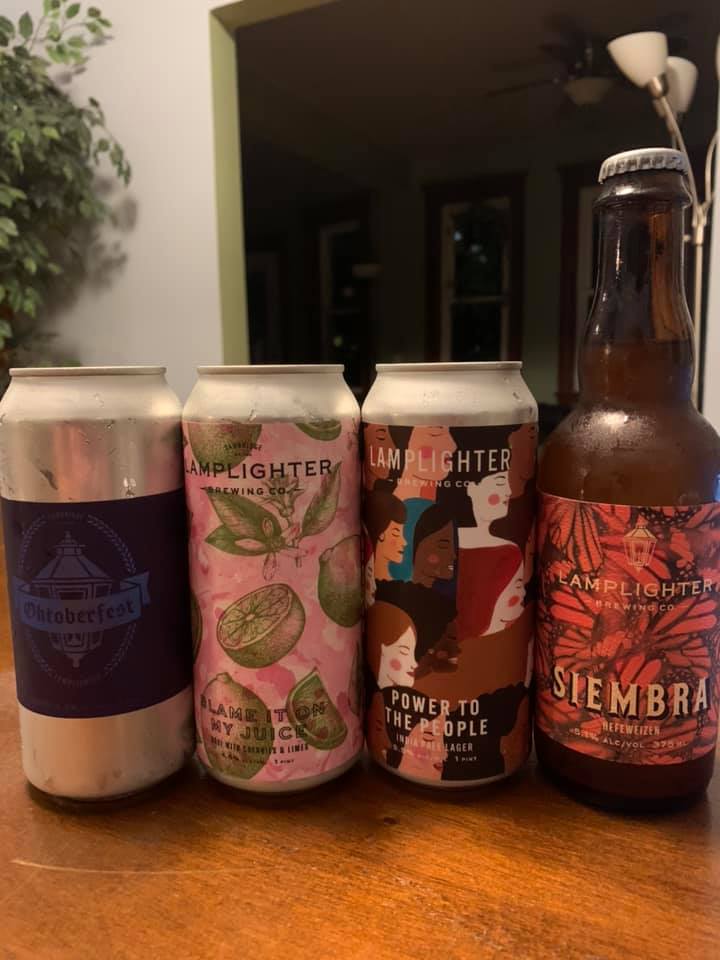 I attended a virtual tasting of German themed beers around Oktoberfest time hosted by Cambridge local Lamplighter Brewing and it was a blast. I purchased a ticket online, swung by the brewery to pick up my four pack of beers, and received a link to the Zoom tasting for that evening. It was informative, fun, and a cool way to spend an hour. Lamplighter has been hosting beer & cheese pairing nights with a local cheese shop, too. Brighton's Brato Brewhouse & Kitchen has also been partnering with many local spots for great beer dinners and food pairings. Look for events like these that may combine other local purveyors as a great way to really support small this holiday season.
🍻🍻 Snag a Gift Card 🍻🍻
Some of us aren't ready quite yet to go out and have a beer, or swing by a tasting room to pick up a 4 pack to go. With COVID cases rising nationwide, it's understandable to be worried. But, isn't it nice to have something to look forward to when we can sit out worry free again? A way to do that is by snagging that beer fiend friend of yours, or yourself, a gift card. Think of it as a future investment!
Maybe some dreary February or March day you'll really want that beer, or the person you got the gift card for will be perusing pick up options…they'll have some cash to spend! It's a no fuss way to make a few clicks online and support a brewery by purchasing a gift card from them. Makes for a slick stocking stuffer or christmas card insert too!
🍻🍻 Say Thank You 🍻🍻
The last way to show support to breweries right now that I wanted to put out there as a cost free, but meaningful action is to simply just say – "thank you". Maybe you know someone working at a brewery, or involved with a local restaurant or beer bar. Send them a text, write them a note, tell them thank you for putting his or herself out there to make sure the beer keeps flowing.
When you're out having that patio pint, or picking up your curbside case of the new release, offer an elbow bump, a smile, remember to say thanks to those workers who are pouring energy into pouring your drinks. Sometimes, that can mean just as much as the purchase you make.
Happy start to the holiday season, all. I'm going to get out there this weekend and shop, sip, and support local not just the next few days, but as many days as I feasibly can. Small businesses are the backbone of our communities, and as someone who used to own one, I know how crucial it is to get support from their fans.
Cheers,
The Craft Beer Concierge