Last year one of the most fun blog posts I wrote was pairing classic Christmas movies with beers. Abstract pairings like that, outside of the more normal beer and food pairings are a cool exercise for my mind. With all the time to sit around and enjoy the great indoors this year due to the pandemic, I figured why not round up another batch of movie and beer pairings for this year!
I present to you, Five Christmas movie and beer pairings to enjoy this holiday season 🎥🎥
Home Alone 2: Lost in New York paired with The Bruery's Two Turtle Doves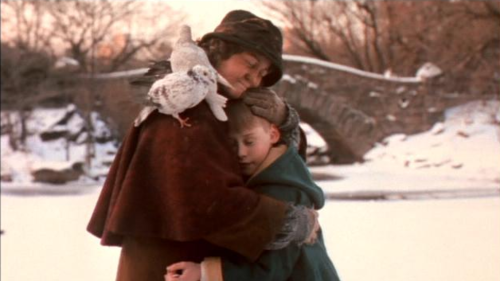 Home Alone 2 offers yet another heartwarming subplot of Kevin finding a friend & ally in the most unlikely of places. This year's setting is in Central Park with the Pigeon lady coming to his rescue when he's been chased down by the bandits we all secretly love, Harry & Marv. To show his gratitude and friendship, Kevin presents the Pigeon Lady with a Turtle Dove ornament he was given that matches his own. I've aptly paired this movie with Placentia, CA's The Bruery's Two Turtle Doves Belgian Ale.
Two Turtle Doves is the 2nd in their "Days of Christmas" Series, which just started over, so we may see it released in 2021. It is a Belgian Dark Strong Ale with porter-esque notes that sits at 12% ABV and is inspired by the "Turtle" candy, as it's brewed with cocoa nibs, pecans, and brown sugar. Between the warmth you'll feel sipping this Belgian delight and from watching Kevin transform from his greedy self, it's a perfect match!
2. The Polar Express paired with Bell's Bright White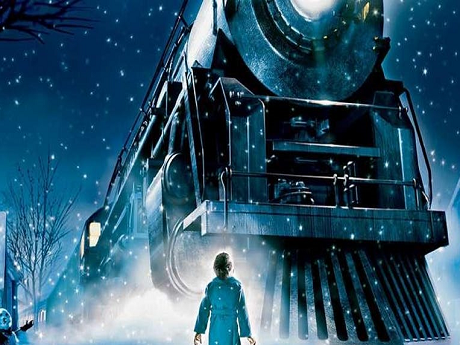 The Polar Express is a classic Children's book turned movie all about a boy's journey on a train through the snowy night along with his journey of keeping on believing in the wonders of life even when things seem bleak. It is a storied story that most of us grew up with, whether it was first having the book read to us, or watching the movie on a cold winter evening. It's one you can watch any time and still enjoy the message behind it, even if not solely at Christmastime.
I paired this movie with Bell's Brewery Bright White Ale. Bright White is a Belgian Witbier coming in at 5% ABV with crisp, refreshing citrus notes and a smooth finish from the wheat. Like the Polar Express reinvented itself from book to movie, Bright White was reimagined as a Winter Seasonal Ale recently and given some beautiful artwork to reflect the bright, white, gleam of the snow in the woods, similar to how the Polar Express whisks you off on an adventure through the trees and snow. Bell's wanted to create a crisp and quaffable alternative to the darker beers of winter. This witbier is a versatile crusher, and I think a nice cold sip almost reminds me of catching snow crystals on my tongue.
3. Rudolph The Red Nosed Reindeer paired with Lamplighter Brewing Blitzen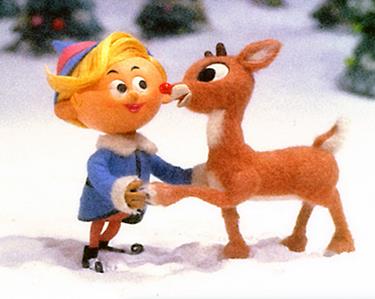 Well, if there had been a Rudolph-named beer out there it would have been too perfect, but reindeer pals' gotta stick together, as is the main theme of the beloved song and classic movie. We all know the story of Rudolph and the reindeer games he plays, and his desire to fit in. This is a holiday favorite I always came back to as a child, even if the constant noise and song playing on loop would drive my parents wild.
I went ahead and watched this while sipping on local Lamplighter Brewing Belgian Dark Strong Ale "Blitzen", and between the beer and rewatching this favorite for the first time in a while, I had all the warm holiday fuzzies flowing through me. Just as Rudolph graces our tv screens every year, Blitzen returns as a holiday favorite to the Lamplighter line up just in time for the cold weather to set in. A Belgian dark strong ale is a beer that might be misunderstood at first and not wanted in the normal line up because of how boozy and complex it seems. Yet just like Rudolph, the beer style finds a place to fit in.
Scrooged paired with Sierra Nevada Celebration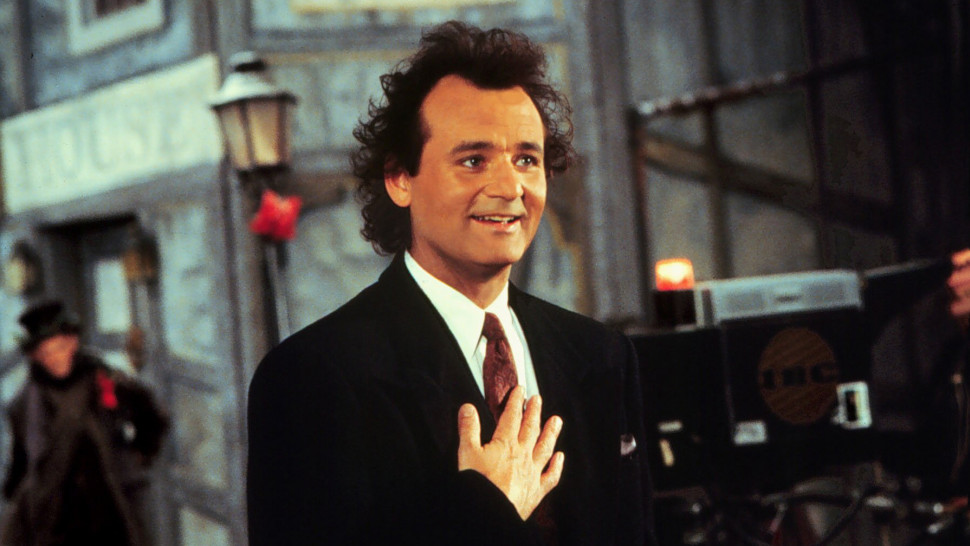 Now you may be thinking what "Scrooged", a Bill Murray twisted 80's take on the classic "A Christmas Carol" would be doing paired with such a joyous sounding beer. I'm gonna make this work! Scrooged is a darkly comedic take from 1988 on the Dicken's classic Cratchit tale spun into the three acts of past, present, and future. As we all know the origin tale, Bill Mural comes out the other side from his grumpy self to embrace all that is Christmas.
Just like Scrooged, Sierra Nevada Celebration Ale was created in the 1980s for the first time. It has become an iconic start of winter beer to ring in the snow and celebratory season. It is also brewed as a celebration to the fresh hop harvest season having just ended. This beer is spun with the three wise hops of Cascade, Chinook, and Centennial and wouldn't be the bitter delight it is without having interacted with those three hops. Just like watching Murray's character early on, this beer may leave a bitter taste in your mouth, but you'll warm up to it.
National Lampoon's Christmas Vacation paired with Troegs' Mad Elf & Samuel Smith Winter Welcome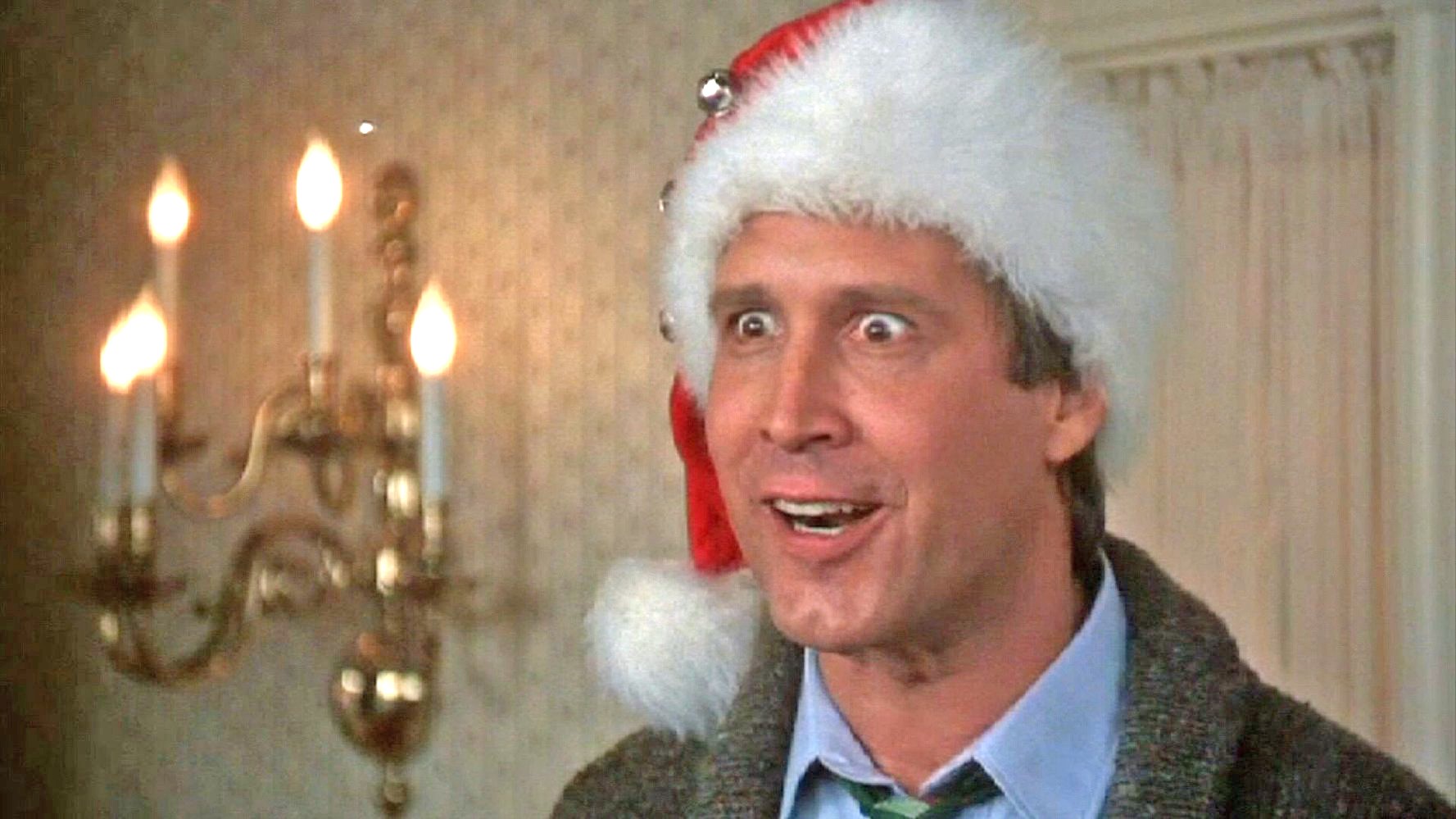 Because, with a movie as revered and bonkers as Christmas Vacation….you gotta get a little bit weird, right? Because when I say weird, I'm talking about maybe quite possibly blending those two beers together and taking a swig. We all know and love the Griswold family and the comedy of errors that is setting out for a Christmas vacation. This movie has been heavily quoted, marketed, and watched for years. Gotta love me some Chevy Chase.
I had to pair this with two beers both classic in their own right – Mad Elf from Troegs, as well as English Brewery Samuel Smith's Winter Welcome. The Winter Welcome beer represents the warm hug that the Griswold family is met with coming out of the cold, and welcomed inside. Like the family, the beer is a little bit nutty, a little bit old school, but hey, you want to give it a try and settle in for a cold winters' night.
But no- That's when the Mad Elf comes out. The Mad Elf is the Eddie Griswold of the beer world, wanting to amp up your night before it even gets started – this is an 11% beer we're talking about, after all. Finish a bottle or two of that and the Mad Elf in you wants to start stringing Christmas lights and causing all sorts of chaos. But, like the movie, it finishes on a sweet note due to the touch of honey and all the cherries added into this classic Christmas beer.
I hope you enjoyed my round up of five more Christmas classics and beers. May your holiday season and end to 2020 be warm and merry, curled up on the couch with one or more of these beers, and digging into the holiday films listed above.
Cheers!
The Craft Beer Concierge