With the vast amount of breweries popping up left and right these days, its easy and fun to create an adventure out of brewery hopping and being able to check out as many local places as possible. Whether you're in or around your hometown, or enjoying a vacation near a host of breweries, hitting different spots and trying a variety of local beers is a great way to enjoy an afternoon, or full day.
But, what about when you're in a more rural area, not a city? Or if you're in a city, but the amount of places to choose from is so vast, and you want some guidance to ensure you're at the most unique or local places? Enter- the Brew Bus. With the amount of taprooms and breweries now open, the brewery bus tour has now entered as a viable, safe, and educational way to get from brewery to brewery without having to worry about doing the driving, or fretting over an itinerary.
I ran my own brewery tour company from 2016-2018 while living in Boston, MA. I took people to the town of Portsmouth, New Hampshire about an hour north, where they got the opportunity to explore 3-4 local breweries with lunch, tastings, and transportation included. Creating an experience came first and foremost to me, and I always crossed my fingers and toes that my guests were having a fantastic time. Being able to be one small business that linked other small businesses together and supported the beer community was also a really exciting and fulfilling opportunity. While I'm no longer running tours, there are tons of other great small business' run by amazing people out there across the U.S.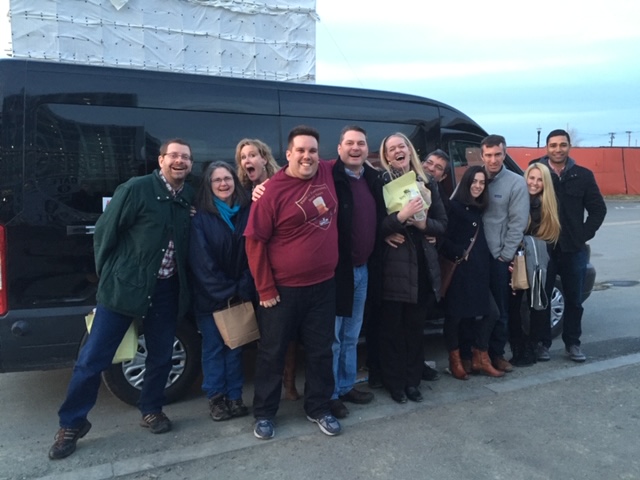 If you're in New England, there are a host of great brewery bus tour options. City Brew Tours operating throughout New England and the Eastern Seaboard, with 9 cities on offer, have been around since their inception in Burlington, VT in 2008. They offer unique experiences to visit breweries in their passenger vans with a knowledgeable beer guide. Another great option for beer bus tours are the team at The Maine Brew Bus , who have been in operation since 2012. Perhaps best known for their bright green buses, and fantastic hospitality, they run multiple tours per day over the summer season "Driving you to Drink Local" all around Southern Maine. They also run tours in Massachusetts, and most recently Rhode Island, which for a small state has a growing number of breweries every day.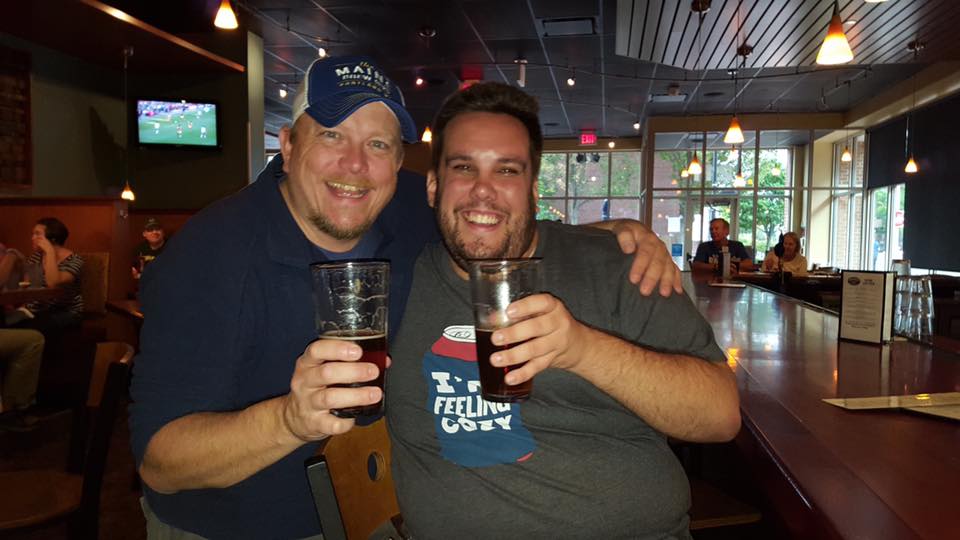 If you're curious about Portsmouth, New Hampshire, which is a fantastic and funky (in the best way) beer town, be sure to check out Granite State Growler Tours who operate tours taking you through the Seacoast and other parts of New Hampshire. Run by Dave Adams, they visit some of the same spots my tours went to, including Earth Eagle Brewings, which I wrote about in my previous piece on Gruit Ales. Ive heard rumor that there are even fresh baked pretzels from Dave's mom that he brings on board for guests to enjoy. Where I currently reside, San Diego, has so many pockets of breweries you can certainly create a walking tour on your own, but, if you're looking for the brew tour experience, check out BrewHop. This husband and wife team runs a fantastic company that takes folks around the sudsy San Diego scene, and you can always request a custom tour.
These are just a few of the many beer bus companies out there, but ones who I know and can vouch for running a fantastic tour. If you do your research, I'm sure you'll come across companies that are local to you, or in the next city (or country) you plan to visit. A day spent with good people, great beer, and educational guides is a day well spent- at least, in my opinion! Have you been on a brewery bus tour that you'd recommend? I want to know!