After finishing up my debut movie and beer pairing piece last week all about Disney classics, I thought it would be a fun idea to try my hand at putting together a list of beer and Christmas movie pairings that would go together as well as two turtle doves. While this won't quite be the 12 Pairings of Christmas, I've gathered five classic Holiday movies and a beer that pairs with each.
I look forward in these next two weeks leading up to my favorite day of the year, to sitting back and watching each one of these, with a beer in hand!
1. Home Alone paired with "Angels with Filthy Souls", an Imperial Porter Aged in Maple Bourbon Barrels from Bissell Brothers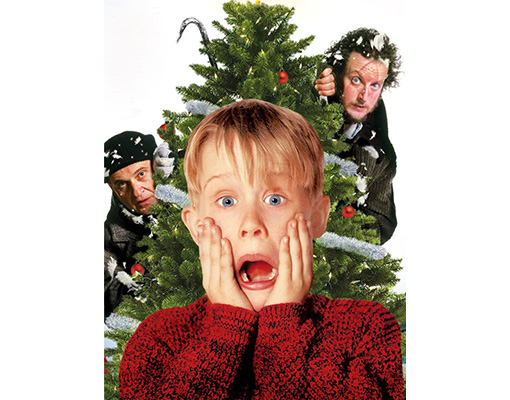 Now this may be an obscure reference, but that black and white gangster movie that Kevin uses to his amusement to dupe everyone from the pizza guy to Harry and Marv was made specially for Home Alone, and the movie is called "Angels with Filthy Souls."
The beer is one from Bissell Brothers , an incredible brewery up in Portland Maine that brewed this beer for Christmas as an homage to the two owners, and brothers', favorite Christmas movie, which is "Home Alone." Drink this roasty, toasty beer in your favorite recliner, perhaps with an ice cream sundae larger than your head while no one is around, and channel your inner Kevin McAllister.
2. The Grinch paired with "Two Hearted", a piney IPA from Bell's Brewery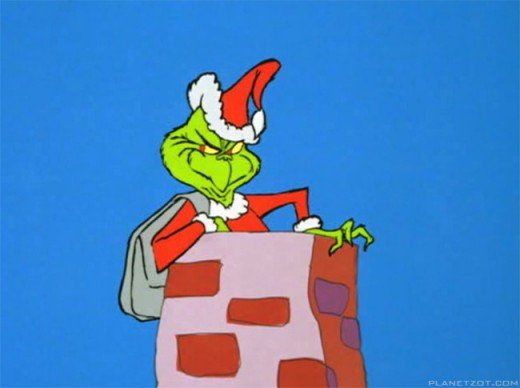 Now I didn't go ahead and pick a version of the Grinch for you, but, I wholly encourage the original cartoon due to the nature of the beer I'm pairing alongside. There is the line in the book and movie that the Grinch's heart is "two sizes too small". I believe if the Grinch drank Bell's Two Hearted Ale, it may have helped him move on from his devious ways. Not to mention the original Grinch kiiiinda looks like a giant green hop, and that's what this Centennial Hop IPA is packed with. A classic beer in its own right, it starts out bitter at first and ends up being quite pleasant toward the end much like our anti-hero we love to hate, Mr. Grinch!
3. Elf Paired with "Curieux", a Belgian Tripel aged in Bourbon Barrels from Allagash Brewing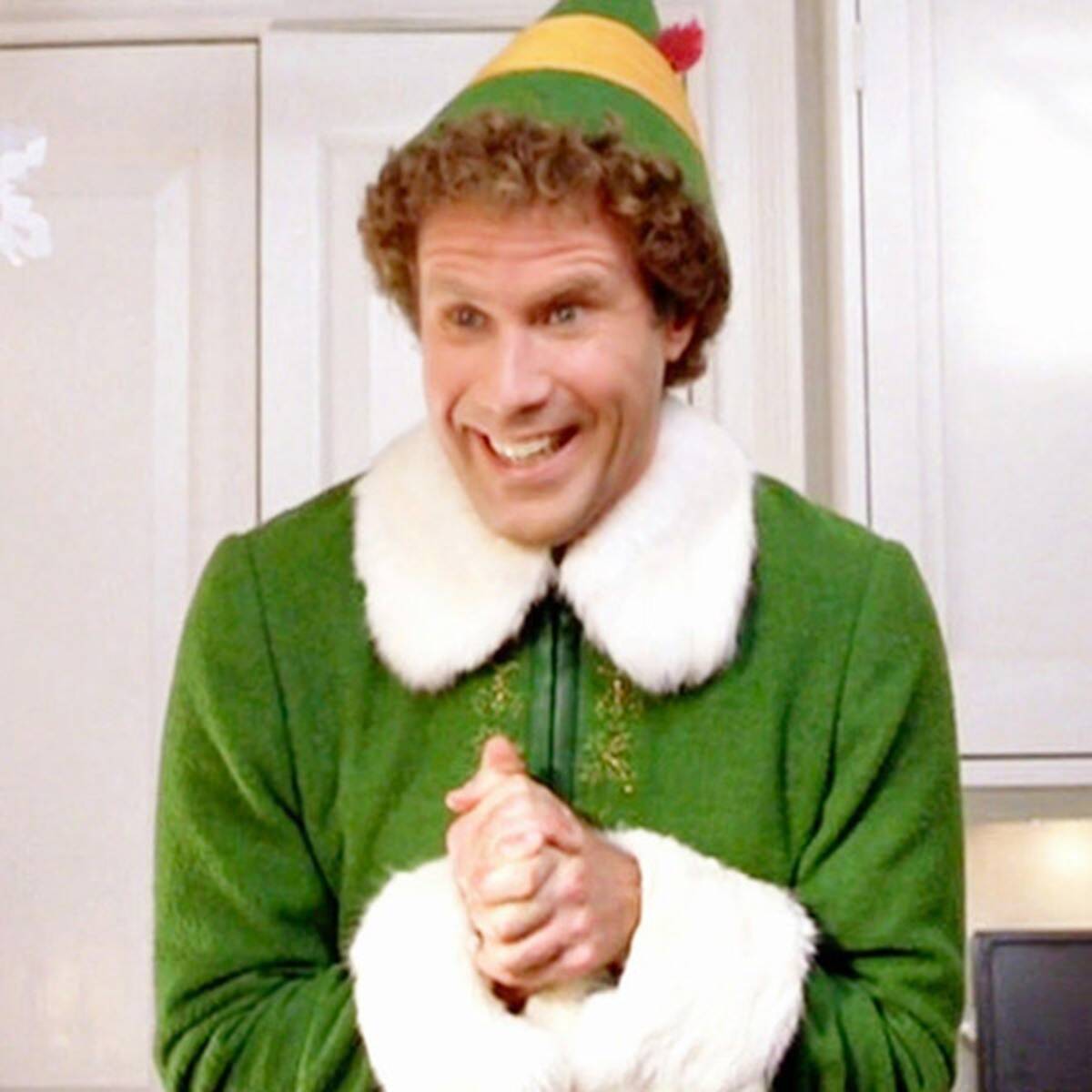 When I think about the movie "Elf", what sticks out apart from Will Ferrell's fantastically abundant energy and one liners is how it takes an out of place idea such as a curious elf who hasn't quite grown up, and then has him wandering off into Bustling NYC, and blends them together. It's a movie that bridges the gap between younger and more mature audiences with enough adult humor and innuendos that you may miss when you watch at age ten, but when you rewatch years later, will make you laugh anew. Allagash Curieux makes for a fine pairing because it's a beer that started out one way, but eventually matured into a whole new beer. Curieux means curious or inquisitive in French, which our main man, well, elf Buddy certainly is. Allagash took their Tripel and matured it in Bourbon barrels, imparting enough oak and vanilla sweetness that while it isn't hoards of maple syrup, even Buddy the Elf would approve of.
4. The Santa Clause paired with "Xocoveza Stout" from Stone Brewery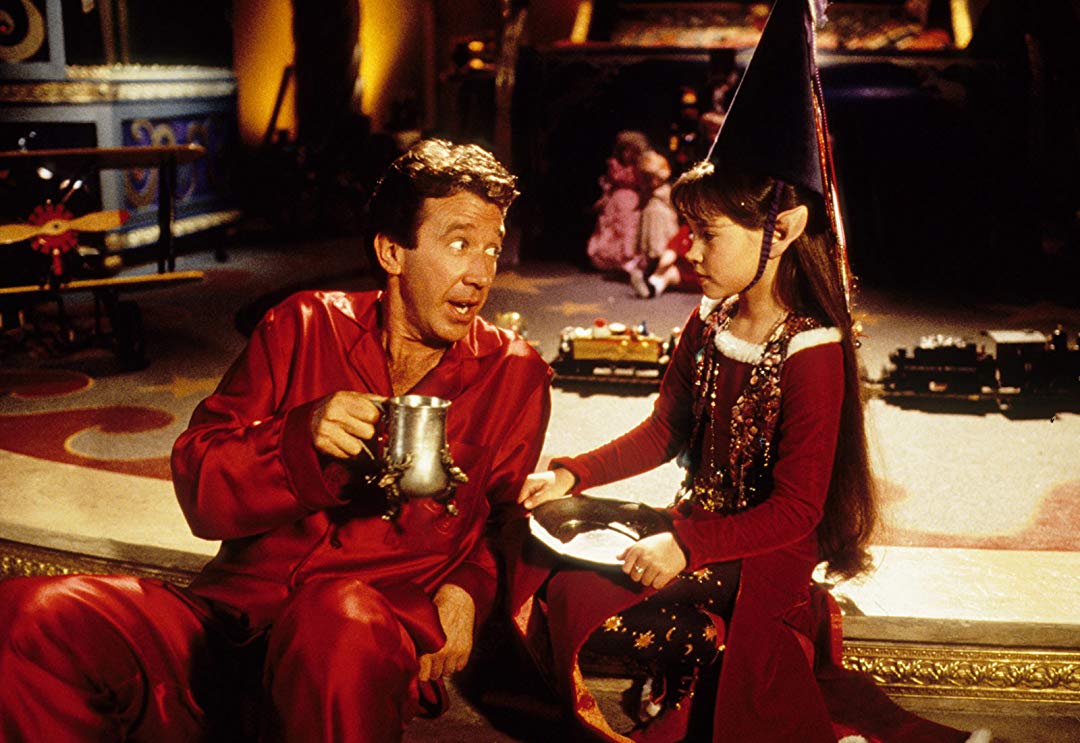 The Santa Clause has always been one of my favorite Christmas movies, and its one that's aimed through humor and father son bonding to give you extra warm, fuzzy feelings, while watching. When Tim Allen lands in the North Pole, Judy the Elf has perfected a hot cocoa recipe that she cant wait to share, and later even installs a cocoa making machine into Santa's sleigh. I thought about cocoa inspired stouts that would leave you drinkers (and viewers) with warm fuzzy feelings, and landed upon Stone Brewing's Xocoveza Stout. Inspired by Mexican hot chocolate this beer is chock full of sugar, spice, and everything nice (including a boozy but not over the top 8% ABV). Also brewed with coffee, this indulgent winter stout will surely keep the adults happy while curling up and enjoying "The Santa Clause".
5) It's a Wonderful Life Paired with "Anchor Christmas Ale" from Anchor Brewery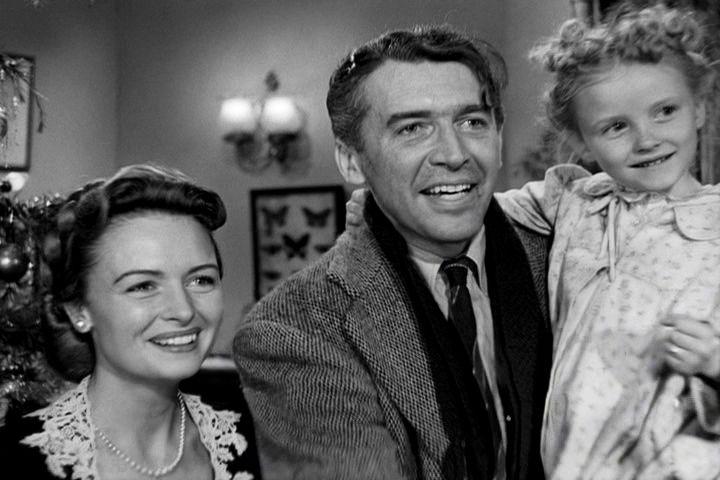 Perhaps one of the most iconic Christmas time movies, up there with "A Christmas Story", and "Miracle on 34th Street", "It's A Wonderful Life" is a truly heartbreaking, yet heartwarming story of a man who wishes that he'd never been born, and after seeing how that may have affected those around him, gets a second chance. A classic movie deserves a classic beer, and one that I've also had to give a second chance to throughout my beer drinking, palate maturing days- that beer being Anchor Brewery's Christmas Ale.
Their Christmas Ale takes on a different personality every year, with a top secret recipe changing the beer's profile. Early on when I drank beer, I didn't enjoy this beer that much, but now? It's one I seek out every holiday season. Warmth from the malt will always give this holiday ale a truly deep flavor backbone, and if you're lucky enough to share a six pack, or a fancy Magnum bottle with your friends and family on Christmas, you could certainly say that It's a wonderful life, indeed.
I hope you enjoyed my list of festive movie and beer pairings, and would love to know what ones you might come up with! Enjoy this wonderful time of year filled with good cheer, nostalgic movies, and good beer.
– Allo
The Craft Beer Concierge