Pairing beer with food is a great art, and becoming more widespread throughout the beer drinking community. Sports and beer are another great pairing, but, have you ever thought about pairing your beers with movies?
Fear not if you haven't, because in this case, I've done the thinking for you. With the new release of the "Disney +" platform, I got to thinking. These are movies from my childhood, and some of your childhood's before and after mine- Now that we're beer enthused adults, why not come up with a list of Disney movies that could pair perfectly with styles of beer?
Here is my list of fives Disney movies and beers that I think would make perfect pairings. Feel free to send me along some of your own!
"Snow White and the Seven Dwarfs" paired with Sierra Nevada Pale Ale
Snow White is the very first full length theatrical Disney release in color and with sound back in 1937. It was recognized as "A significant screen innovation which has charmed millions, and pioneered a great new entertainment field for the motion picture cartoon"
I paired Snow White with Sierra Nevada Pale ale because Sierra Nevada is that classic craft beer that paved the way for many other craft beer styles and brewers who came along after. In 1980, it was loaded up with Cascade hops, a new hop at the time, and the intense aromas and flavor sparked the American Craft beer revolution. What other OG craft beer might you pair with Snow White?
2. "Beauty and the Beast" paired with Saison Dupont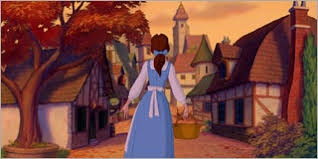 Beauty and the Beast is a movie set in a France based off a village named Conques. As Belle wanders through the village in her opening number there are all kinds of bread makers and cheese mongers singing back to her, and what goes better with bread and cheese than a style of beer that comes from regions in Southern France- the Saison. Saison DuPont is perhaps the best known type of this dry, peppery, yeast driven beer. Saison, French for "season" was originally brewed as a method of hydration for the French farm workers, who would drink these at the time, 3-4% beers to quench their thirsts during the hot summer days. The perfect beer to "be your guest" as you sit back and enjoy Beauty and the Beast.
3. "Tangled" paired with Ayinger Hefeweizen
Tangled is perhaps one of my favorite Disney movies of the 2010 decade, based loosely off the Grimm Brothers' tale of "Rapunzel", and set in the Bavaria region of Germany.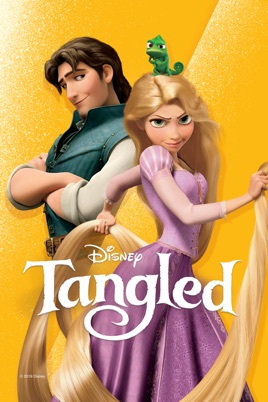 There is a scene and song set in a pub that has beer flowing left and right, and a great drinking song catchy tune. I had to pair this beer with one of my favorite styles of German beer, one that rightly so is native to the Bavaria region- the Hefeweizen. Not only do the movies' location and beers' origin match, but the Hefeweizen is an effervescent, stand alone beer- Much like Rapunzel in the movie. She is a bubbly and strong-willed main character who isn't afraid to stand on her own despite not knowing much of the world outside her tower. Pop back with one of these delicious German Weissbiers and let your hair down while enjoying the silliness of "Tangled"
4. "Dumbo" paired with Delirium Tremens
Dumbo is one of the other early Disney feature films that came on the scene in 1941, a heart wrenching but also heart warming story of an elephant who overcame ridicule to be a star attraction in the traveling circus he was a part of. There's a famous scene in the movie where Dumbo gets drunk accidentally, seeing "Pink elephants on parade" who are singing and dancing and playing marching band instruments.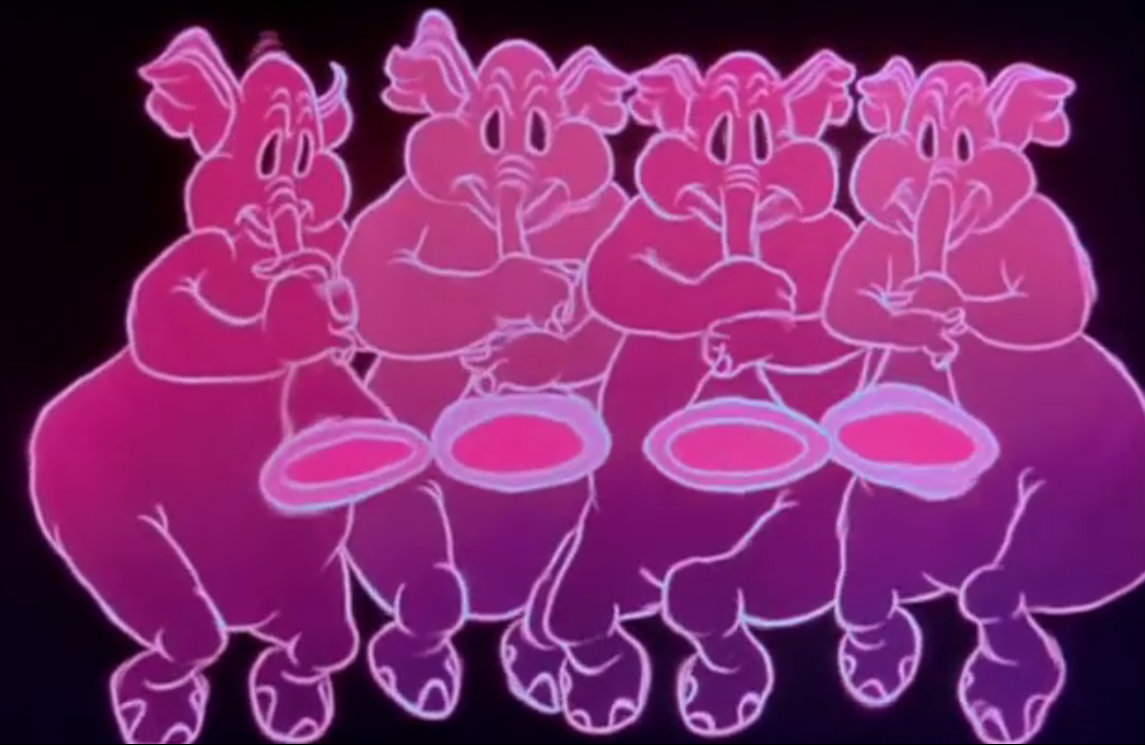 That is why I paired this movie with the one and only Delirium Tremens, a beer known not only for its name, but also the pink elephants that grace the label. An 8.5% Belgian Golden Strong Ale, if you sit and have a couple of these over the course of the film, maybe you won't be hallucinating like Dumbo, but you may very well enjoy those dancing elephants in the movie, or on the label, just a bit more.
5. "Alice in Wonderland" paired with Mind Haze from Firestone Walker
Perhaps one of the trippiest and most adventurous of the early Disney films, "Alice in Wonderland" was a literal and metaphorical trip down a rabbit hole both for Alice herself as well as us audience members. A movie that features smoking caterpillars', "unbirthday" tea parties, and a disappearing Cheshire Cat, there are a lot of cartoonish aspects that aim to keep audience member's minds not only alert, but also, in a haze.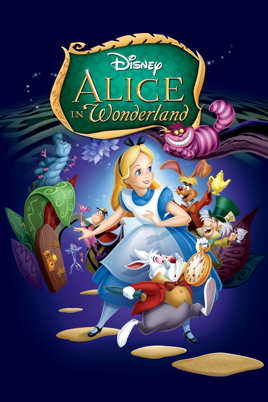 That's why it was only fitting for me to pair this trip of a movie with Mind Haze, the hazy IPA offering from California based Firestone Walker. One of the most respected U.S. Breweries, Firestone Walker dubs this beer "a free-spirited beer made to elevate your perception". Take that sentence and replaced the word "beer", with "movie", and I believe that's exactly what "Alice in Wonderland" is meant to be. A movie that heightens senses, and gives its viewers something surreal to grasp onto for the duration of watching Alice's journey. Mind Haze coming in at just above 6%, it's a beer you can have a few of while sitting back, watching this movie, and not worrying about the beer making "off with your head".
So, what do you think of these pairings? Do you have any beers you would swap for the above mentioned movies? Any pairings of your own you'd like to share? I want to hear!
Stay tuned for next Wednesday, where I take Christmas Movies and pair five classics with new beers for your drinking and viewing pleasure.