As I settle back into sipping through the hop heavy beers in San Diego, just under a week removed from a first time trip to Minneapolis, Minnesota, I start remembering my first sip of the saison recommended to me by my companion at the Twins game,. Not only is a saison my favorite style of beer, but, it was the perfect accompaniment to a slightly warm day at the ballpark. This beer- Farm Girl Saison from Liftbridge Brewery out of Stillwater, MN is certainly a beer that I could be perfectly content having my fridge solely stocked with, although that was just the tip of the iceberg into the handful of beers I tried throughout a week in the City of Lakes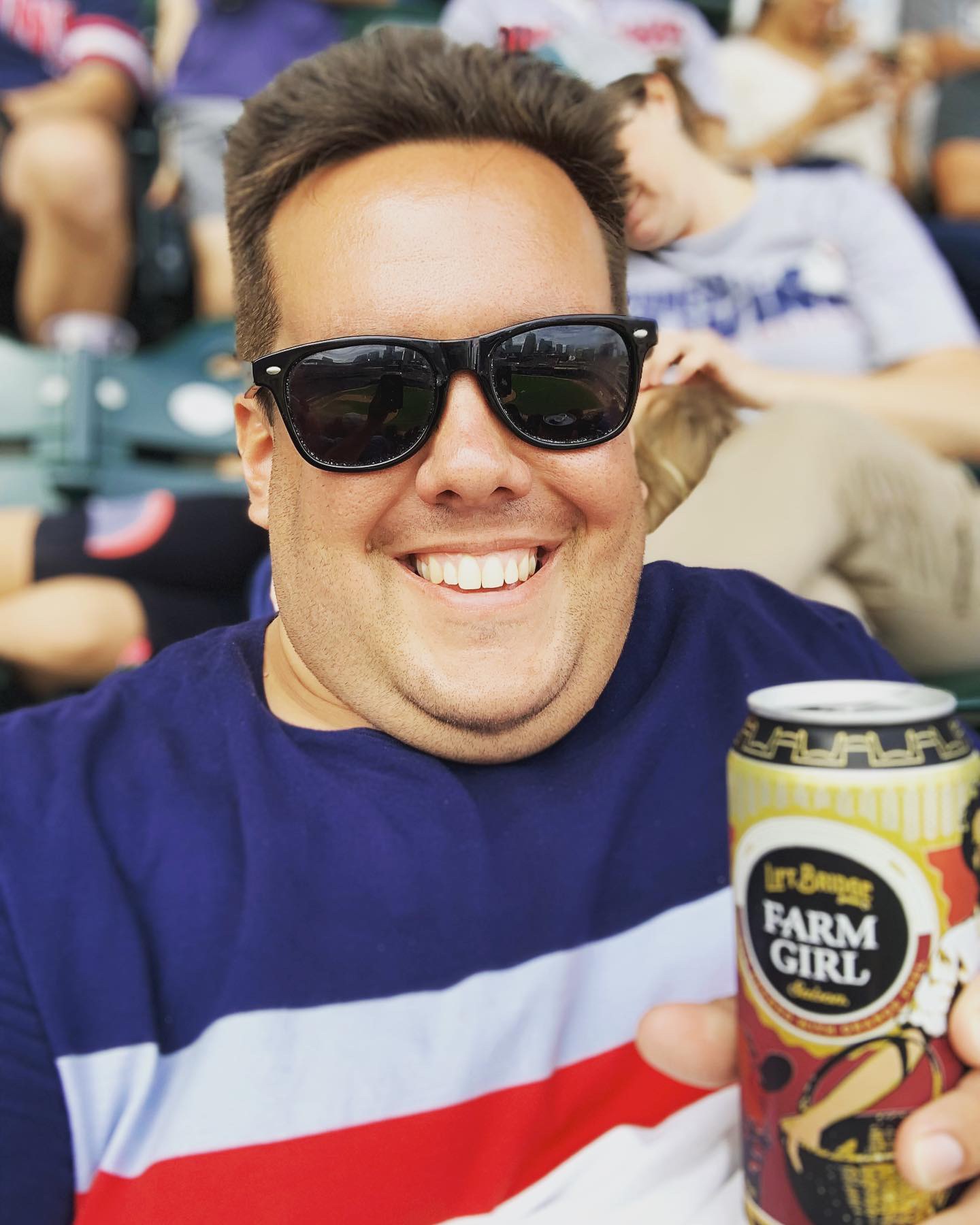 I had never been to Minneapolis before, and hit up my community of beer friends, including this couple who live there that I had met while in Montana at the Beer Bloggers conference, for plenty of insider beer knowledge. Paige, who runs the blog Alcohol By Volume and her husband Rick, a master cheese maker, chef, beer connoisseur (Is there anything he can't do?) took me under their wing and made sure I enjoyed the plethora of good beer around my short time in the city. Starting a Friday afternoon crawl off, our first stop was Modist Brewery, located downtown near Target Field, and was a fantastic first impression of MN beers. Ranging from low alcohol, high flavor lagers, to IPAs, to a 20% barrel aged "Old Fashioned" inspired collaboration beer, this tap list covered it all. I took the bartender recommendation to go lager heavy, and I tried the following
First Call– A cold pressed coffee lager pale in color, and high on roasted coffee flavor but not in an overwhelming sense
Supra Deluxe- Crisp Japanese style lager brewed with rice and Sorachi Ace hops, one of my most favorite out of the relatively unheard of hop profiles.
Cobra Triangle- An oak fermented pilsner with Triple Pearl hops coming from a local hop grower. This crisp, drinkable, smooth pilsner with a vanilla-y edge to it was by far my favorite.
While I didn't delve into more beers than those, it was a great representation of what their brewers strive to create in terms of flavor. This Hip, edgy yet comfortable brewery is one I look forward to returning to!
No visit to Minneapolis this time of year would have felt right without spending the day at the state fair, which is a huge deal here! With so many stimulating sights, sounds, and smells, it was certainly an overwhelming in the best way type of experience. Brewers in the state go all out to make special beers each year for the fair, and the one I was excited to try the most was an amber ale from Bad Weather Brewing that was brewed to mimic the flavor of a funnel cake. A drinkable amber on a warm day with hints of breadiness and caramel sweetness, this was a fun beer to enjoy, and actually paired expertly with my first taste of cheese curds. The salty cheesiness from the curds, coupled with the slightly sweet and mega malty notes from the beer made a deliciously drinkable complement to each other. One that I would have gone back for if not incredibly stuffed from all the fair fare.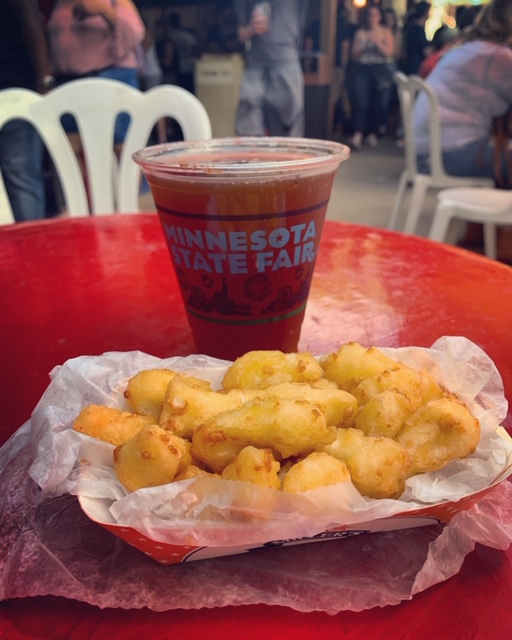 Other breweries I got to enjoy and explore on my trip included those of the ever famous Surly Brewing which is best known for their Darkness Day beer geek event, where I had some delicious food paired with IPAs to wash it all down.
I got the privilege of a behind the scenes look at Dangerous Man Brewing from my friend Rick, and came away thoroughly impressed with their variety and consistency of beers. From a Hibiscus Saison, to a Peanut Butter Porter, to their KellerPils, all beers are ones I could sit and enjoy with friends and a board game in their spacious, comfortable taproom any time of day.
Inbound Brew Co steps from Target Field, made for a great place to dodge some rain and enjoy some post Twins-win beers in their German Beer Hall style taproom. Dog Friendly, with games to play, I enjoyed one of their Hazy IPAs and got a sip of their Peanut Butter Honey Blonde, which had just the right amount of nutty sweet flavor without being overpowering whatsoever.
Throughout five solid days in this beer soaked city, I didn't even scratch the surface of the great breweries and beers from the area. I look forward to returning, and getting another chance to hop around and see just what makes the Twin Cities' beer scene so special, outside of the spots I'd already been. If you have recommendations for where I can't miss, outside of the places I've been- please leave them here!
Cheers,
The Craft Beer Concierge